Click here to add a short description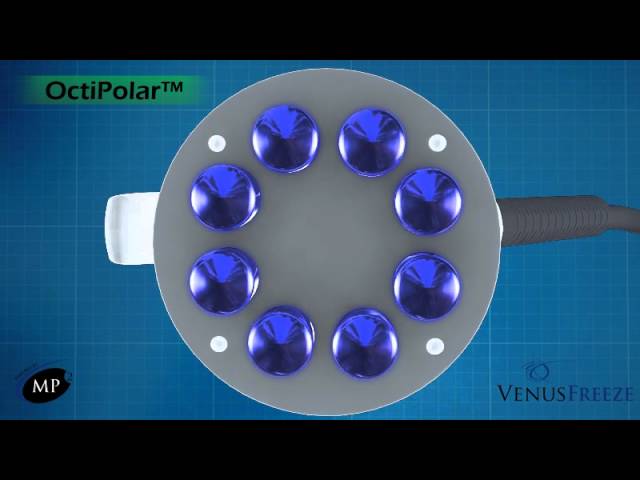 NO PAIN, NO DOWNTIME & SAFE FOR ALL SKIN TYPES: Radio Frequency (RF) technology is proven to be safe for all skin types. Together with being painless and having no downtime, you will see higher patient compliance with Venus Freeze Plus™ treatments.
DIAMONDPOLAR™ И OCTIPOLAR™
Venus Freeze Plus™ features two applicators: DiamondPolar™ for smaller treatment areas and OctiPolar™ for larger areas. Both of these lightweight, ergonomically designed applicators are powered by our proprietary (MP)2 technology, combining Multi-Polar Radio Frequency and Pulsed Electro-Magnetic Fields.
THE SYNERGISTIC EFFECT OF MULTI-POLAR RF & PEMF
(MP)2 synergistically increases collagen production through two independent mechanisms, Multi-Polar RF (thermal) and PEMF (non-thermal). The RF directly stimulates fibroblasts, while PEMF induces fibroblast proliferation through the release of the growth factor FGF-2. Together, they work to increase collagen synthesis. (MP)2 is proven and effective in remodeling of collagen, which tightens skin, and the creation of new capillaries, which renews blood supply.
/